The Darlington Group's consulting approach recognizes that every client's needs are unique and require individual solutions. Our overriding aim is to provide comprehensible, actionable, commercially realistic and pragmatic strategically oriented marketing and management solutions.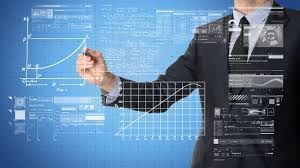 A specific approach to any project emerges from the analysis of the client's problems, opportunities, economic climate and general operating industry environment. The Darlington Group's approach to market research is, in isolation, only one means to an end. As problem solvers, we may not always recommend research as a solution. Rather, the focus is to derive optimum strategic direction from our client's internal and external resources.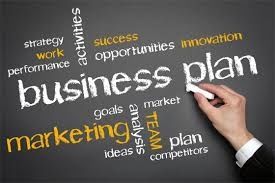 Many assignments frequently involve the sourcing and analysis of both primary and secondary data. Where research input is suggested, we concentrate on evolving key "need to know" issues from creative and relevant research technology. Our strategic development approach includes the appropriate, reasonable and enthusiastic client involvement. We encourage our clients work with us at various points of the consultative process, during critical phases. This ensures, not only formal integration of knowledge, but that a realistic interpretation of marketing findings is comprehended.
The benefit is the development and implementation of both tactical and strategic marketing plans, designed to achieve your corporate objectives. The Darlington Group aims to identify- strengths, weaknesses, opportunities and threats that exist. In addition, the application of identifying the corporate critical success factors is of equally important to strategy. Only in this way are decisions made on what needs to be done to achieve objectives and the allocation of resources.
The Darlington Group recognises change as inevitable, and offers diversification so your business does not only survive, it prospers.
At Darlington Group our marketing consultant's have in excess of 35 years of corporate, brand, marketing communications, product, marketing management experince both at a strategic and tactical level in a variety of industries ranging from the following areas:
FMCG – within a variety of distribution channels - Retail Supermarket grocery, Continental Deli, E -Commerce B2C,Department Stores, Mass Merchants, Hardware, Pharmacy, Independents, Foodservice, Wholesaling, Route- Oil & Convenience Outlets, and Agency Distributorship.
HARDWARE - Consumer Plastics - Housewares, Toys, Cook & Bakeware, Leisureware, Water Purification, Microwave Cookware, Storage Containers, Gardenware and Accessories.
SERVICE – Automotive, Recreational Vehicles, Financial Services (Managed Funds, E -Commerce B2C, Mortgages, Unit Trusts, Superannuation, Mastertrust, Investment Bonds and Property Syndications) Housing / Lifestyle Property developments.
CATEGORY EXPERIENCE
FMCG – Extensive(Marketing, Brand, Product, Category & Sales Management) – consisting of Project Management for Brand Innovation & New Product Development, Customer Service & Relationship Management, Supply Chain Management & Logistics- Domestic and International, within the dry grocery, fresh food and dairy case - cheese products-soft, hard, processed and natural, fresh pasta and shelf stable, dry grocery, pasta sauces, coffee, cooking oils- olive oil, vegetable oil, canned olives, snack foods, confectionery, condiments/antipasto shelf stable products, canned fish, frozen fish, small goods, beverages, carbonated soft drinks, mineral and spring water beverages, wine/liquor,vegetables, toiletries, health and beauty - cosmetics, skincare, pharmaceuticals - over the counter just name a few.